ABOUT Our Team
Key features of our company
Response
Rapid response to ever changing climate of COVID-19.
Passion
Aiding the men and women fighting COVID-19.
Design
Innovation for the masses; Developing low cost solutions to respritory PPE.
Support
Keeping our health care workers safe.
Helping those who help others
With limited access to necessary PPE, healthcare workers are forced to reuse disposable filters posing a risk to their health and patient safety. The Acute Technologies PAPR is looking to change that by delivering a low-cost and reusable respirator PPE to protect frontline workers from the spread of the COVID-19 virus.
THE TEAM
Members
Brandon Dehdashtian
Project Manager and CTO
Manage project timelines and keep the team focused on our goals. Coordinate sub groups (prototyping, manufacturing, etc.) to ensure tasks are completed efficiently; Support different sub groups as needed.
bdehdash@uci.edu
Jennifer Cortez
Designer
Take part in designing prototypes of the device as well as keeping everything organized and keeping track of changes and updates made.
jcortez@uci.edu
Michael Holmes
Designer
Lead in design of prototypes and real-life models. Manage creation of products and logging test data for usability and future improvements.
msholmes@uci.edu
Alejandro Islas
Manufacturer
Take prototype CAD and develop drawings including tolerancing and optimization for 3D printing and machining to reduce time to produce and cost of prototypes.
aislas@uci.edu
Sohum Waikar
Business Advisor
Manage clinical unmet needs of the patient population and cost analysis of the project. Direct business economics of bio-design group, and manage funds appropriately.
swaikar@uci.edu
OUR WORK
PAPRs focus on the healthcare worker to ensure safe and reliable respiratory PPE. The PAPR uses a facemask with an integrated mini blower and replaceable filter cartridge. The mini blower draws air through a low-cost N95 filter, delivering a stream of fresh filtered air to the user. The lightweight mask ensures a comfortable, universal fit for long hours of use.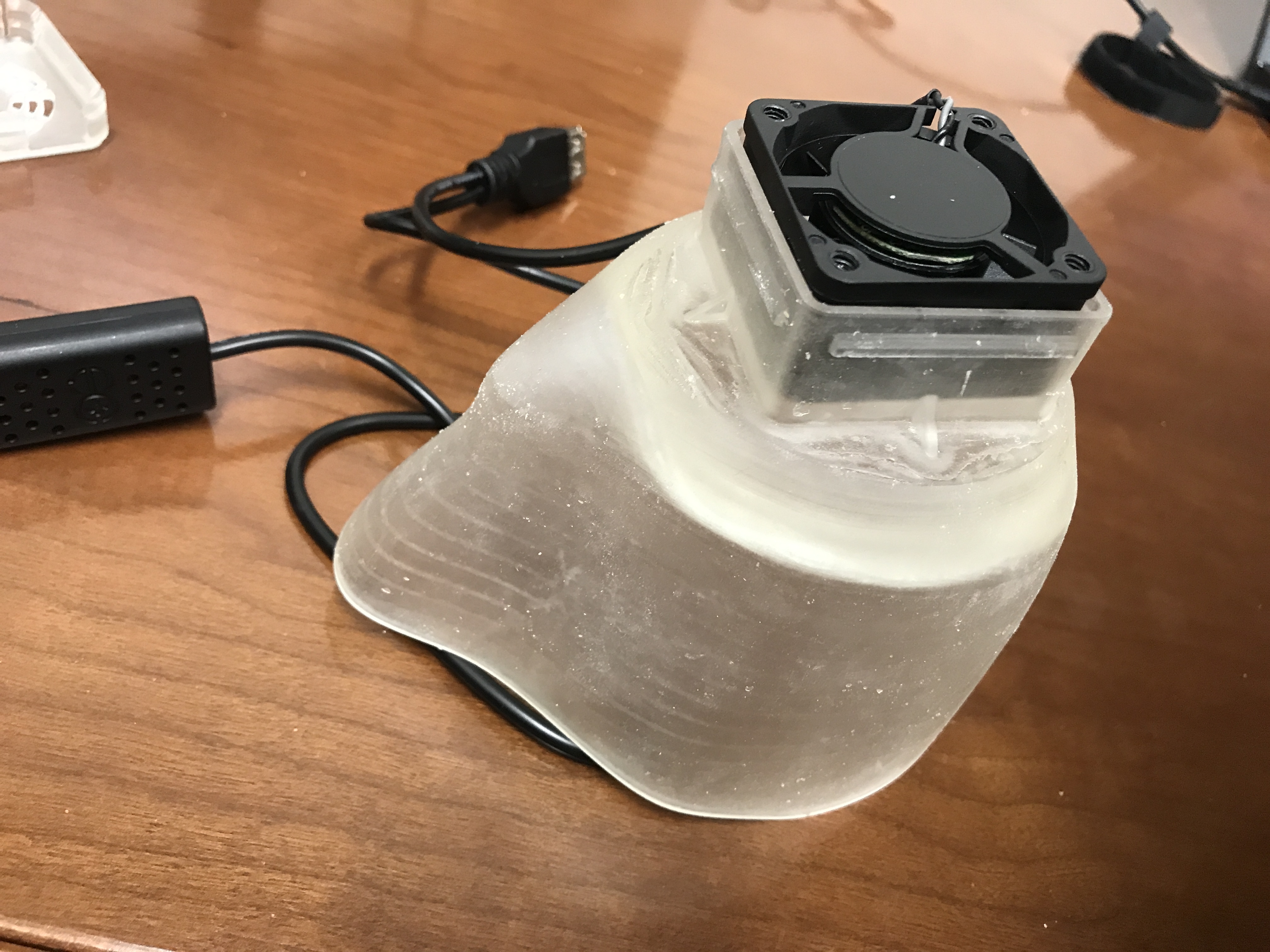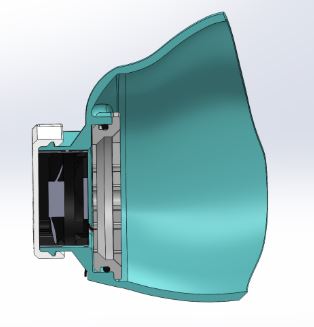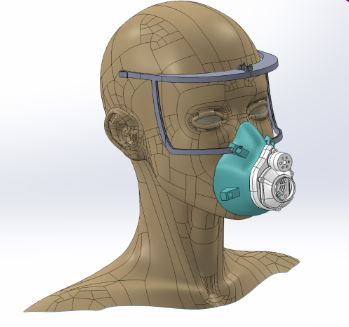 Our Competition
Some of the key manufacturers in the PAPR system market are 3M, Avon, Bullard, etc. 3M is currently partnering with Ford to manufacture PAPR systems for healthcare workers that will have a battery life of nearly 8 hours. While, Bullard PAPR system has the best in class airflow and it outperforms most of its competitors. PAPR systems manufactured by Avon are curated for military, law enforcement and fire safety. On an average a PAPR system costs about $1000. Hence to compete with the existing manufacturers our product must have a comparable battery life, airflow quality and a cost lower than $1000.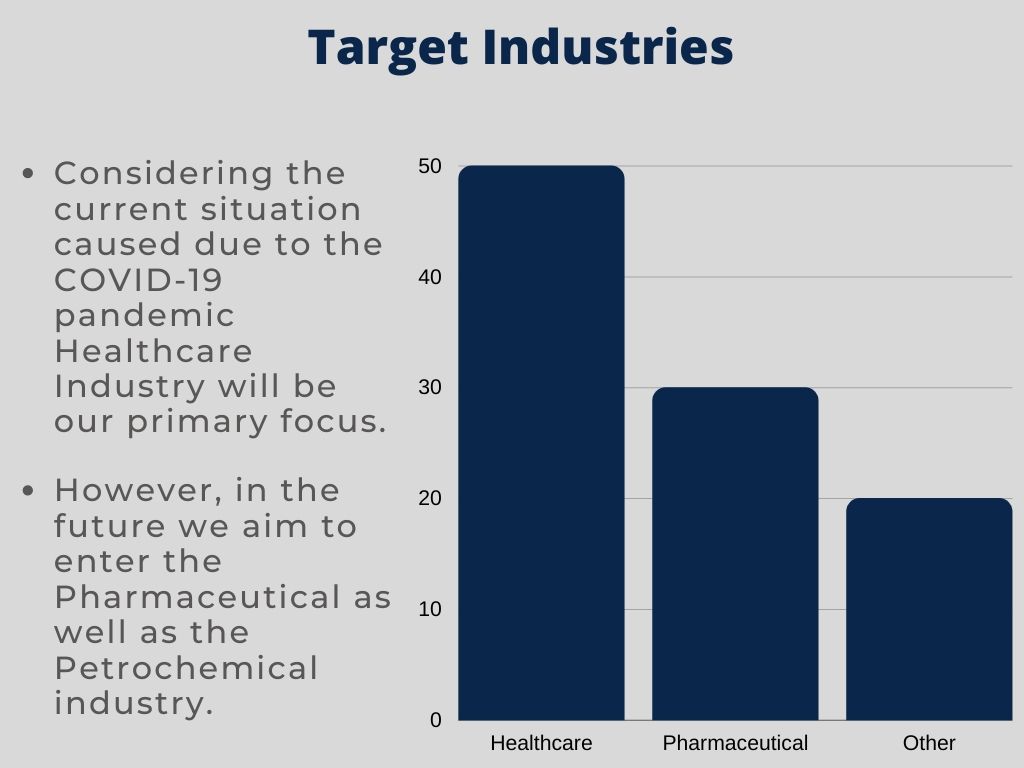 Market Strategy
The PAPR system is an essential part of the petrochemical, pharmaceutical, fire-safety, and healthcare sectors. The global market for PAPR systems was valued at $1.8 billion in 2018. With a Compound Annual Growth Rate (CAGR) of approximately 6% the global market of PAPR systems is projected to grow by $686 million in the duration of 2020-2024. With the ongoing pandemic and fears of a second wave of COVID-19 the need for the PAPR system in the healthcare sector is greater than ever. Consequently, the PAPR system market is facing an increased demand and a shortage of supply which makes it a perfect time to enter this market.
Manufacturers of our device, hospitals, and healthcare professionals will be our primary partners in our business. Intellectual Property in the form of patents along with good branding of the device will be our key resources. We will employ the classic hook and bait model for revenue generation. Where our device purchases will be accompanied by recurrent filter purchases.